Neobeat

Risograph flyers for
Drew Ryan's
Neobeat
series at the Owl, featuring performances by Chandeliers with Jim Magas, Pastel Fractal, Good Fuck, and a DJ set by Angel Marcloid.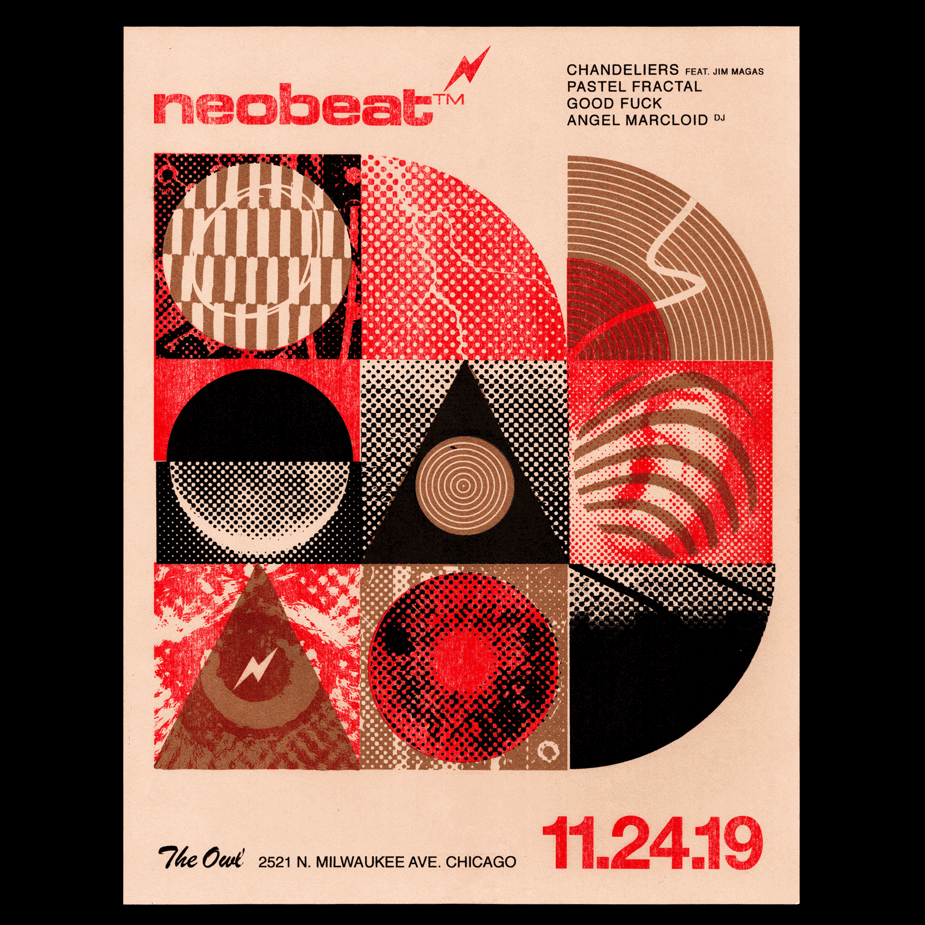 The Nest

Video promotion for Scott Massey's book, The Nest.
Design/collage: Scott Massey
Silkscreen Printer: Tom Kracauer
Editor/writer: Laura Bernstein
Motion Graphics: Lisa Armstrong
Music: Chandeliers






CHANDO RADIO

Flyers for
Chando Radio
, a show that combines underground and rare electronic, experimental, and progressive dance music hand picked by Chicago synth ensemble Chandeliers (Lisa Armstrong, Harry Brenner, Chris Kalis, Scott McGaughey) and special guests.